yes The 212 staff is excited to announce a unique national team experience with some of the very best teams and players in the country, attended by our nations' elite coaches from top universities.
PARTICIPATION IN 212 NATIONAL TEAM IS BY INVITATION ONLY.
Scroll down for registration information.
---
Player Eligibility
The 212 staff will select top players in the 2021 graduating class to ensure the highest possible level of play.  
---
Value
Advocacy
212 National Team members will benefit from an experienced staff with a strong network of relationships.  We will use our resources to help 212 families navigate the world of college lacrosse recruiting.
Coaches & Player Selection Committee
Lauren Schmidt (Stanford/Team USA)
Andy Towers (Brown/Dartmouth)
Mike Acee (UNC)
Pat Olmert (UNC) Goalies
John Webster (UNC, Player Selection)
+ 2 NCAA Former Division 1 Coaches/Players
Exposure
Tournaments
When not attending events created in-house with strict standards, 212 will attend outside high-quality events in an efficient manner.
Roster Size
20 Player National Team Roster
We will not succumb to strong demand with large roster sizes.
---
2018 Summer Schedule
Summer Genesis Tournament
June 8-10 Palmyra, PA
June 8 – 212 National Team Training Day

June 9-10: Summer Genesis Tournament
Summer Genesis will feature 200+ teams of recruiting ages 2019 – 2021
Coaches: Andy Towers (Brown/Dartmouth), Pat Olmert (UNC)  & Mike Acee (UNC)
Team Hotel: Fairfield Inn and Suites (10 minutes to fields)
Capital Cup Tournament
July 19-22 Richmond, VA
HHH Showcase & Tournament
July 26-29
Thursday & Friday July 26-27 – National Team Training –  July 26, 5:00 pm start & July 27, 10:00 am start.
Friday July 27 – Big 4 Showcase –  –William Penn Charter School – 2:00-4:00 pm
Saturday and Sunday July 28-29 – Big 4 2021 Tournament –  Germantown Academy Fort Washington, PA

CLICK HERE for the direct link to our tourney machine schedule.

Saturday and Sunday we will be Guaranteed 4 games. 3 Games on Saturday and 1 game on Sunday.

The 3rd game on Saturday is dependent on how we do in our first 2 games and we will play in the championship on Sunday or a consolation game Sunday.

Attending Confirmed College Coaches: Michigan, Northwestern, Colorado, North Carolina, Loyola, Stony Brook, Ohio State, Lehigh, Lafayette, Navy, Penn State, Florida and Rutgers.
Tournament Directors' Waiver
---
National Team Uniform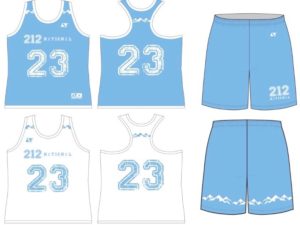 Nike GForce Socks in support of GForce 
212 Nike National Team Socks
---
National Team Registration
Inclusive of:
National Team Training Days, Summer Genesis, HHH & Capital Cup Tournaments
HHH D1 Coaches' Showcase Clinic:

Friday

night, July 27
Uniform
Coaches' stipends
Coaches' travel expenses for all events
Not Included:
*Travel, Food, and Lodging:
Each family is responsible for travel, food and lodging expenses associated with tournament and showcase play.
---
Registration Saver
212 Lacrosse has a strict No Refund Policy. Please review our policies at your convenience and consider purchasing the third party insurance offered by Registration Saver, an AIG product.
Click here to learn more about Registration Saver.
Payment plans available upon request.
Scholarships available to those in need.  See "policies" below.
---
Contact
Mike Acee
mike@212lacrosse.com