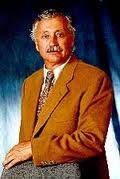 Mike's father and legendary coach Fred Acee, has partnered with 212 Lacrosse as a consultant and head of curriculum. Acee, who retired at the end of the 2009 season, has more than 40 years of coaching experience.
Acee, who holds a career record of 350-223-1, was Air Force's head coach from 1998-2008 before serving in an administrative capacity during his final year with the Falcons. Among the highlights during his tenure with the Falcons are an upset victory over ninth-ranked conference foe Notre Dame in 2006 and a historic win against defending national champion Virginia to open the 2004 season. The victory over the Cavaliers marked the first time the Falcons had knocked off a top-ranked team.
Prior to his arrival at the Academy, Acee, a  graduate of Cortland State, spent 30 years as the lacrosse coach at SUNY-Farmingdale, leading the Rams to three NJCAA championships and 25 Final Fours. Acee was also named the NJCAA Coach of the Year on four occasions (1977, 1981, 1987 and 1997).
Over the past four-plus decades, Acee has racked up numerous accolades, including inductions into the IMLCA Hall of Fame, the Long Island Metropolitan Hall of Fame, the Junior College Lacrosse Hall of Fame and the SUNY Cortland C Club Hall of Fame. He served as the defensive coach for the U.S. lacrosse team which won a world championship in 1994 and was also the head coach for the South team at the North/South All-Star Game in 2002. Acee was honored as the Howdy Myers Man of the Year by the USILA in 2001, and in 2007, he was recipient of both the USILA's Frenchy Julien Service Award and the IMLCA Creators Award.
Fred is very proud of his three children Andreana, Paulette, and Mike. He also has 5 beautiful grandchildren Sara, Michael, Paige, Kayla and Ella.