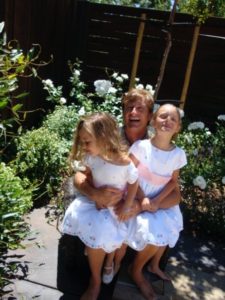 Nestled in Park City, Utah, 212 Lacrosse boasts an exceptional lineup of coaches and players handpicked by Acee. Embark on a journey of personal growth, forge new friendships, and elevate your lacrosse prowess.
Coaching Excellence:
-Current and former NCAA Division 1 players
-Accomplished professional and D1 guest coaches
-Maintaining low coach-to-player ratios
-Immediate and insightful feedback with open player interaction
-A wide array of skill-building exercises, drills, and dynamic small-sided games
-Fostering a positive, engaging, and competitive atmosphere
Explore our 212 testimonials and read up on the latest updates in the 212 Blog.
Recent Achievements:
Secured 40th Championships within a decade
Celebrated 35th Championship victory
Achieved 34th Championship title
Earned 28th & 29th Championships, supporting the Graham Harden Cause
Team Spotlight:
Mike's father, the esteemed Hall of Fame Coach Fred Acee, contributes to 212 as a coaching and college recruiting advisor.
Playing with Purpose:
212 tournament teams pay homage to Mike's North Carolina teammates, whose families have faced adversity. Through donations, 212 Lacrosse supports those in need, including these resilient families.
---
CURRENT PROGRAMS:
The 15th Annual Indoor Lacrosse Series at Basin Recreation Fieldhouse
We cordially invite you to participate in our 15th Annual 2023 Indoor Lacrosse Series at the Basin Recreation Fieldhouse. This year's event promises to deliver an exceptional training experience for athletes of various ages.
The following specialized programs are included in this year's offering:
1. High School Boys' Team Training: Scheduled for Sundays, from 2:00 PM to 4:00 PM.
2. High School Boys' Semi-Private Training: This session precedes the team training program on Sundays from 1:00 PM to 2:00 PM.
3. Semi-Private Training for Grades 4-8: Sundays from 12:00 to 1:00 PM.
To reserve your position in these programs, kindly proceed to the registration page by clicking the following link:  REGISTER HERE.
For real-time updates and all essential details about the event, we recommend downloading the 212 Smartphone App.
For access to detailed training schedules and supplementary information, please click the following link: Access Training Schedules Here.