2025 Graduation Year
*2026 players will will be considered.
20 Tournament Roster Spaces
10 Training Only Spaces
*PLAYERS MUST QUALIFY FOR TOURNAMENT TEAM
---
Program Priorities
Instill a love for the game.
Skill Set and lacrosse IQ development
Consistent Competitive Training
FUN
---
---
Uniforms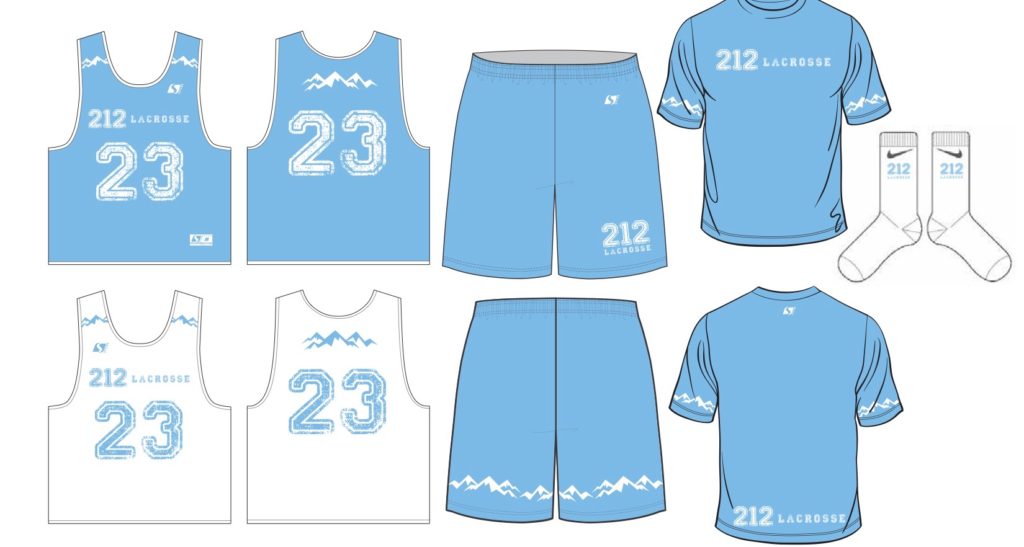 ---
Coaching
---
Mentoring
An important quality of 212 Lacrosse is our commitment to 212 players off the field, throughout high school and beyond.  We will make ourselves available as mentors in all feasible manners.
Including but not limited to :
Recommendation letters
Intern and employment opportunities with 212 Lacrosse when applicable.
---
Training Schedule
Training Facility (Park City)
---
Private Training
---
Tournament Schedule
Aloha – SLC – June 9-10
Adrenaline Showdown-  Park City – June 23-25 2023 (Thursday-Saturday-tournament STARTS on THURSDAY at 2:00 PM)
Legends – SLC – June 28-29
---
Depth Chart & Tournament Team Invites
The coaching staff has full discretion.
The depth chart ranks players on a combination of attitude, practice attendance, individual ability, player safety and team utility.
The depth chart is used to determine playing time and tournament rosters.
Invitations to tournaments are sent in 3 waves with the kids highest on the depth chart receiving the first invitations.
---
2023 Tuition
Inclusive of:
Sublimated Premium 3 Piece Uniform & Practice Jersey
Coaches' pay
Field Rentals
Tournament Entry Fees
Recruiting Services
Coaches' travel expenses for all tournaments
Supplies etc.
---
Registration Saver
212 Lacrosse has a strict No Refund Policy. Please review our policies at your convenience and consider purchasing the third party insurance offered by Registration Saver, an AIG product.
Click here to learn more about Registration Saver.
Payment plans available upon request.
Scholarships available to those in need.  See policies.
---
212 Lacrosse Parents
School first.
Ensure that your athletes are eating well, hydrated, and getting enough sleep.
Encourage 4-6 hours of wall ball per week.
Arrive to all practices early.
Pack a lacrosse bag with all necessary equipment, jerseys, etc. the night before events.