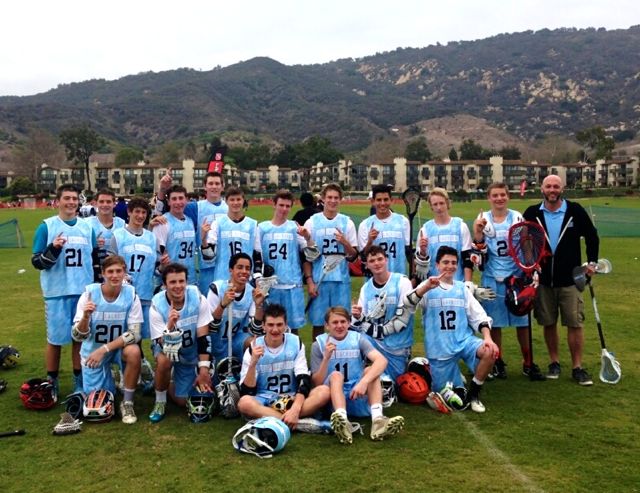 FOR IMMEDIATE RELEASE
•  Contact
•  Christa Graff
•  Graff Public Relations
•  435-640-792
•  christa@graffpr.com
212 Lacrosse of Park City, Utah participated in the Oceana Lax Festival this past weekend. The event was held at the beautiful polo grounds in Santa Barbara, California. 212 entered 4 teams in 4 divisions; Boys-High School, U15, U13 and U17 Girls.
The 212 HS Boys proved to be unstoppable once again. The team cruised to a 5 win 0 loss record, including a blowout 13-3 win over the highly touted ADVNC Team of northern California. They finished with 58 goals for and 10 goals against and a perfect 5 win 0 loss record. Overall, this team has a 22 win 2 loss record in 4 tournament appearances.
The 212 U15 Boys had another tremendous weekend finishing with a 4 win 1 loss record. They put up 42 goals and had only 11 goals against during their run to a championship that fell short in a heartbreaking one goal loss to Factory U15 of San Diego 3-2.
The 212 U13 boys had a strong showing, with 4 wins 1 loss and 1 tie. They finished in 3rd place after a tough loss to Factory U13 in the playoffs. Overall, the team finished with 35 goals for and 15 goals against.
The 212 U15 girls finished in third place, while competing against mostly sophomores and juniors. A solid showing for a young group of kids faced with stiff competition.
212 Lacrosse teams scored 135 goals and had 36 goals against while playing in 21 games over two days. 212 completes a six month tournament series with a Girls' & Boys' cumulative record of 90 wins and 21 losses including 7 tournament appearances and 6 titles.
"212 continues to play for two former teammates of mine at North Carolina, Neill Redfern (battling cancer) and Eric Seremet (recently widowed).  The message for the kids to play for someone other than themselves is unifying and they all continue to play very hard for Eric and Neill. I'm extremely proud of all the 212 kids. As always, a big thank you to the entire 212 Lacrosse community.  The support the parents show myself and our staff continues to be tremendous. I'd also like to thank all of our coaches; Brian Bilzi (D1- Manhattan College), Court Durling (D1- Virginia), Elizabeth Jahp (D1-Cal) and Jeannette Villapiano (D1 UMASS). They did a wonderful job helping guide our 4 teams to a cumulative 15 win, 5 loss 1 tie record. Thank you to Bitter Lacrosse for putting on a great event and providing us with such a beautiful venue to compete in another fun, successful lacrosse weekend." – Mike Acee
212 Lacrosse, is based in Park City, Utah. 212 is led by Mike Acee, who has more than 30 years of experience playing and coaching lacrosse. He was raised in Deer Park, N.Y., where he was an All-American and went on to become a four-time ACC Champion and an NCAA National Champion, starting on attack for the University of North Carolina Tar Heels. Mike was also a gold-medalist and the top scorer in the Empire State Games for Team Long Island of New York.
At 212 Lacrosse, Acee has assembled a roster of high-caliber coaches and players. The program emphasizes commitment and success for all its players, and provides one-on-one mentoring for team members.
To learn more about 212 contact mike@212lacrosse.com or visit their website,
212lacrosse.com.