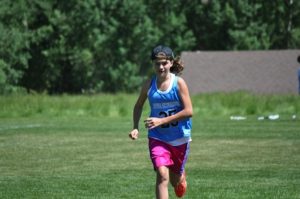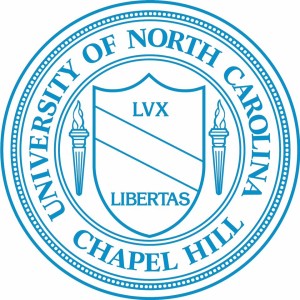 FOR IMMEDIATE RELEASE      
Contact:
Christa Graff
Graff Public Relations
435-640-7921
christa@graffpr.com
212 LACROSSE PLAYER KIMBER HOWER COMMITS TO UNIVERSITY OF NORTH CAROLINA
PARK CITY, Utah (December 14, 2015) — Kimber Hower, Freshman goalie for Brighton High School and 212 Lacrosse player, has committed to play NCAA Division-I lacrosse for the University of North Carolina at Chapel Hill.
Hower is arguably the top freshman goalie in the West.  We sat down with Kimber recently to discuss her momentous accomplishment as the first UNC Tarheel to come from Utah.
What schools were you considering before deciding to commit to UNC?
Syracuse and Duke
Why did you chose UNC?
I chose UNC because I felt that it was the perfect fit for me and it could offer me one of the highest level of D1 women's lacrosse and the academics at UNC are exactly what I was looking for. Not only does UNC have an phenomenal lacrosse program, but the academics at the school are amazing and I feel that I will come out of college with the best education I could possibly have. On the lacrosse side of things, I chose UNC because they have an amazing coaching staff and I firmly believe that under Coach Levy and her coaching staff's guidance I will not only become a better lacrosse player, but a better person in general.
What about the UNC program made you decide that being a Tar Heel was the right choice?
I knew I wanted to be a Tar Heel because after spending a long weekend touring the campus, meeting the coaches, and getting to know some of the players. It truly felt like a family. Their focus on their goalies was also a huge plus for me. I instantly fell in love with the school, the lacrosse program, and the coaches.
What did you do to get seen by these schools?
I had a highlight film made in October and my coaches sent it along with a letter to the top 10 D1 schools in the country. We heard back from 5 of the top 10. My coaches corresponded with these schools and I did my research on each one. UNC stood out as my number 1. In December I decided to attended the UNC Winter Elite Camp. After the camp we met with Coach Levy, Coach Barnes, and Coach Dowd. After that I knew UNC was the right choice for me so I made my verbal commitment the day after.
What advice would you give to other players looking to play at the next level?
I would say that it doesn't matter where you are from, if you set goals for yourself, work hard, and always go the extra mile your dreams can and will come true. As a player you also need to always strive to be better.
Who would you like to thank?
I would like to thank all my coaches, Kendra & Scott Robinson, Mike Acee, Kitty Cullen and Sam Farrell for motivating me, believing in me, and pushing me to become the best athlete I could possibly be. Also a special thank you to my parents for their never ending support and encouragement. I would also like to thank my older brother for always pushing me to become a better athlete and for being the person who got me into lacrosse.
We recently caught up with 212 Founder Mike Acee: "Kimber is an incredibly focused student-athlete.  I'm extremely happy for Kimber and her family and welcome them to the UNC family".
About 212 Lacrosse
212 Lacrosse, is based in Park City, Utah. 212 is led by Mike Acee, who has more than 30 years of experience playing and coaching lacrosse. Mike was raised in Deer Park, N.Y. where he was an All-American, gold-medalist and the top scorer at the Empire State Games for Team Long Island. Acee continued his career at the University of North Carolina winning 4 ACC championships, 1 NCAA national championship and Mike ranked 7th in ACC scoring '90, starting on attack for the University of North Carolina at Chapel Hill.
Outside of 212, Mike has been active in the local community helping lead Park City youth recreation teams to a cumulative 33-6 record over three seasons, winning 2 state championships with both boys and girls teams. At 212, Mike and his staff have a cumulative record of 167 wins 44 losses and 14 tournament championships with 24 players committing to play college lacrosse.
After graduating from UNC, Mike worked in San Francisco for 8 years. He moved to Park City in 2005, embracing his love of the mountains and coaching kids. Mike was a fully certified snowboard instructor/staff trainer for Park City Mountain Resort and Steamboat Springs Resort in Colorado, retiring in 2014 to focus on lacrosse and other opportunities.
At 212 Lacrosse, Acee has assembled a roster of high-caliber coaches and players. The program emphasizes commitment and success for all its players, and provides one-on-one mentoring for team members.