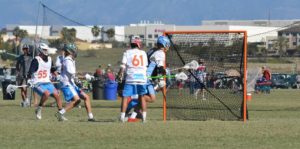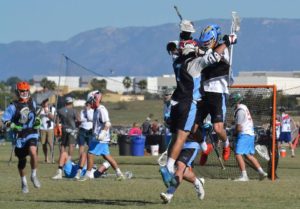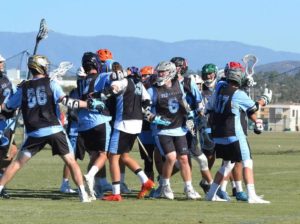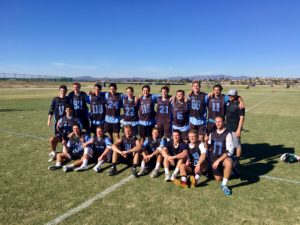 FOR IMMEDIATE RELEASE      
Contact:
Christa Graff
Graff Public Relations
435-640-7921
christa@graffpr.com
212 Lacrosse, based out of Park City, participated in the 3D Oceanside
Tournament this past weekend in beautiful San Diego, California. The tournament attracted 100+ teams and 40 college recruiters with outstanding competition. 212 fielded teams in the 2019 and 2017 Elite division with players spanning grades 9-12.
The teams were led by UNC Tar Heel Mike Acee, Westminster's Christian Pompoco and Thomas Sarjeant.
The 2019 boys' team finished the weekend with a 3-2 record. Their losses came to eventual tournament champion ADVNC team led by former UVA All – American Chris Rotelli and a tough one goal loss to So Cal Express led by Hall of Fame inductee Glenn Miles.
The 212 Elite team finished the weekend in the top division with a perfect 5-0 record, culminating the weekend with 212's 20th tournament championship. The team notched wins over 3D Oregon 13-5 in the semifinals and 3D San Diego 12-11 in the championship game.
The cumulative totals for 212 in San Diego were 82 goals for and 44 against while recording 8 wins and 2 losses.
"I'm extremely proud of all the 212 kids. As always, a big thank you to the entire 212 community. The support the parents show myself and our staff is tremendous. I'd also like to thank Christian Pompoco and Thomas Sarjeant for an excellent weekend of coaching and the 3D staff for organizing a well run, fun event for the kids."
212 has a cumulative four-year record of 189-48 and 20 tournament championships, with 37 players committing to play Division I lacrosse.