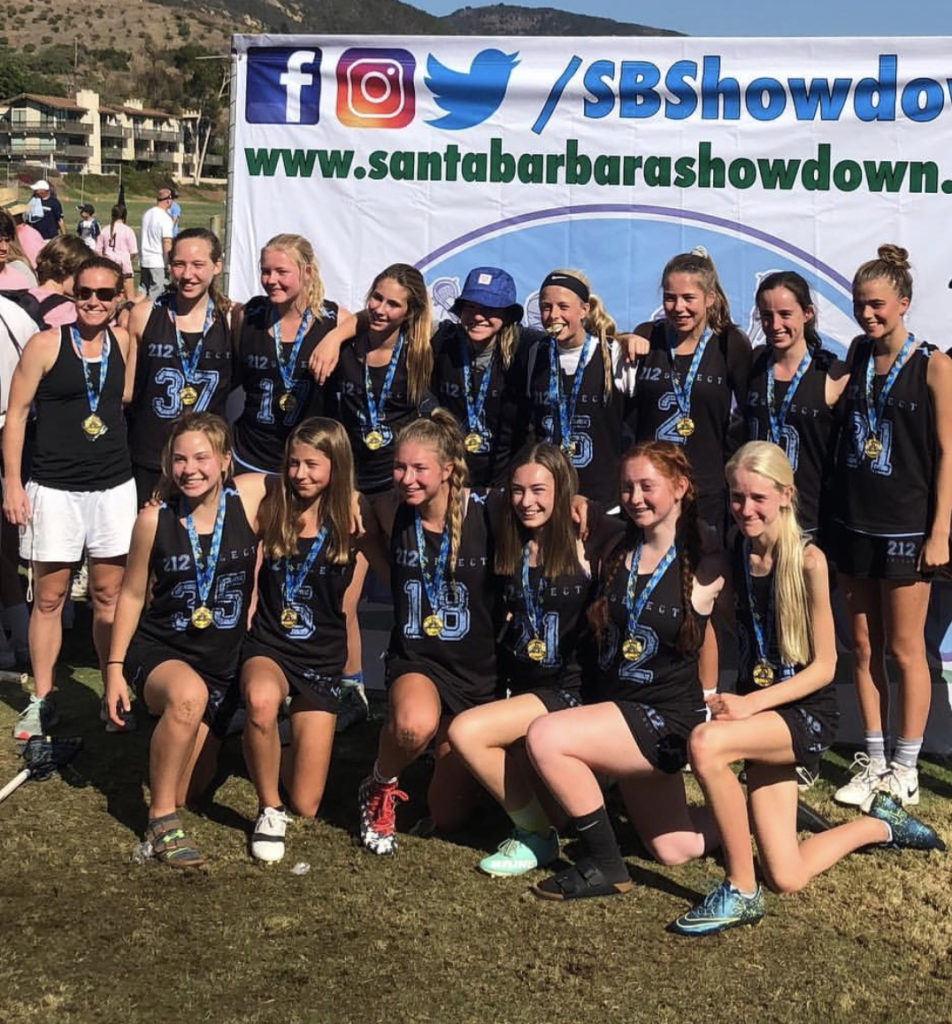 212 Lacrosse, based out of Park City, participated in the Santa Barbara Showdown this past weekend in beautiful Santa Barbara, California. The tournament attracted 175+ boys and girls teams.
212 was led by former Stanford & Team USA Alum Lauren Schmidt and UNC Tar Heel Mike Acee.
The 2021 girls won 212's 25th tournament championship. The weekend included wins over: Tenacity Marin  8-6, Verve 16-4, NorCal Rize 16-0 and Tenacity Danvile 11-2 and OC Crush 12-4 in the championship game for a perfect 5-0 record.
"Congratulations to OC Crush on a fine tournament.    We are all appreciative of Lauren Schmidt's efforts this weekend.  Thank you Lauren.  I'm extremely proud of all the 212 kids.  The improvement they have shown over one year is impressive.  As always, a big thank you to the entire 212 girls' community. The support the parents showed myself and Lauren was tremendous.  I'd also like to thank the Showdown staff for organizing a well run, fun event for the kids."
– Mike Acee
212 has a cumulative record of 225 wins 59 losses and 25 tournament championships with 44 players receiving offers to play college lacrosse.