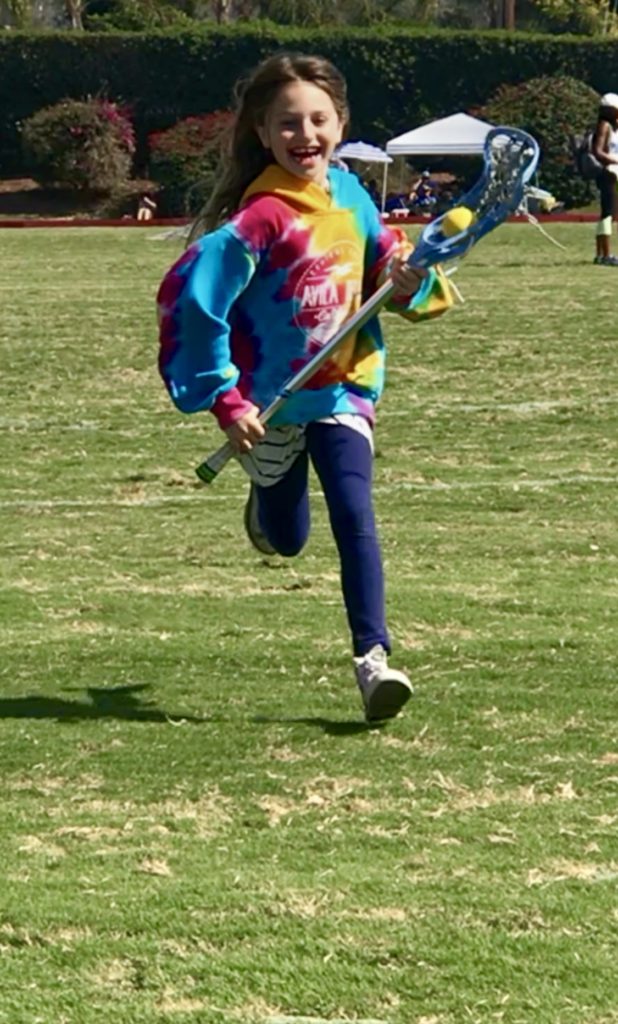 Enjoy the Ride
One day you're going to get in the car with your kid's water bottle that they left at home for the last time, that sour shoulder pads and cleat smell coming from the back seat, and the little chunks of dirt that have been knocked loose from muddy cleats all over the once new floor mats. You're going to climb the stadium stairs one last time, listen to their name announced, watch them take the field and shoot a glance up your way and a little wave. You're going to hear the last whistle, watch the last half time talk, the last hand shake, eat your last stadium hot dog, shade out that last bright sun beam blocking your view, and then you are going to get in the car and you won't ever be back again.
Today may be the first time they sit in your lap as you lace up their cleats and then walk onto that field, and they may be terrible, they may be fantastic, they will likely have moments of both, but when it's all over they are still that piece of you that you love no matter what.
All I care about now at the end of this journey, is that they had fun, that they have memories that they'll cherish rather than ones they hope to forget. Their playing time, lack of college offers that they never cared about or wanted anyway, coaches' philosophies, club teams, stats – none of it mattered. Not one bit. Don't waste time keeping up with the joneses of sports parents, just love EVERY.SINGLE.SECOND.
When they are small, sports will seem like such a milestone and you will be in a hurry to get them into as much as you can. If they show promise you may start looking ahead, thinking you are depriving them if you don't get them the training they deserve. Be ready, because the second it starts, the comparison and expectations are instantly out of reach. Don't miss the fun, don't miss the laughs, don't miss the chance to reassure when the tears come, hug them tight, hand them an ice pack when they get hurt and then send them back out there. And when they want a break, when they say they miss their friends, respect that request.
Don't worry about what the coaches are doing, how the team is playing, who should be playing, if they are learning as fast as other teams, if they are a super star, or if they are winning. Just look at them, are they happy? Are they growing and learning and reaching and stepping outside of their comfort zone? Because at the end of their sports experience that's all that matters. You won't care about anything else when it's over.
There are so many things outside of sports that they love to do, that they are so amazing at. There are so many opportunities that are going to get missed if they are training all the time. But the things they learned playing sports they will use every day when they leave for college.
Don't let them forget that they have other talents, to explore as much as possible, to focus on the things they love but to also constantly try something different just for the experience. Don't let their self worth become directly tied to their athletic abilities. Don't let your relationship become coach and player instead of parent and child.
Soak in every moment of every game, absorb the cheers, the goof ups, the missteps, the sometimes less than perfect effort, the sometimes mind blowing plays, the team events, the mud, the smell, the tears, the joy, because one day it's going to be over.
You're going to miss the smell that you think you hate on that drive home from practice, you're going to miss the constant shuttling to and from practice, volunteer responsibilities and team events, you're going to miss all the time you spent worrying about team stuff instead of just relaxing and watching them love the game, you're going to remember those band-aid moments, emergency room visits, got cut from the team and then, years later, the being made captain moments. Hold on tight, and remember why they are playing, never miss an opportunity to experience the complete and total joy you get from just getting to watch them play, because it doesn't last, and it doesn't come back.