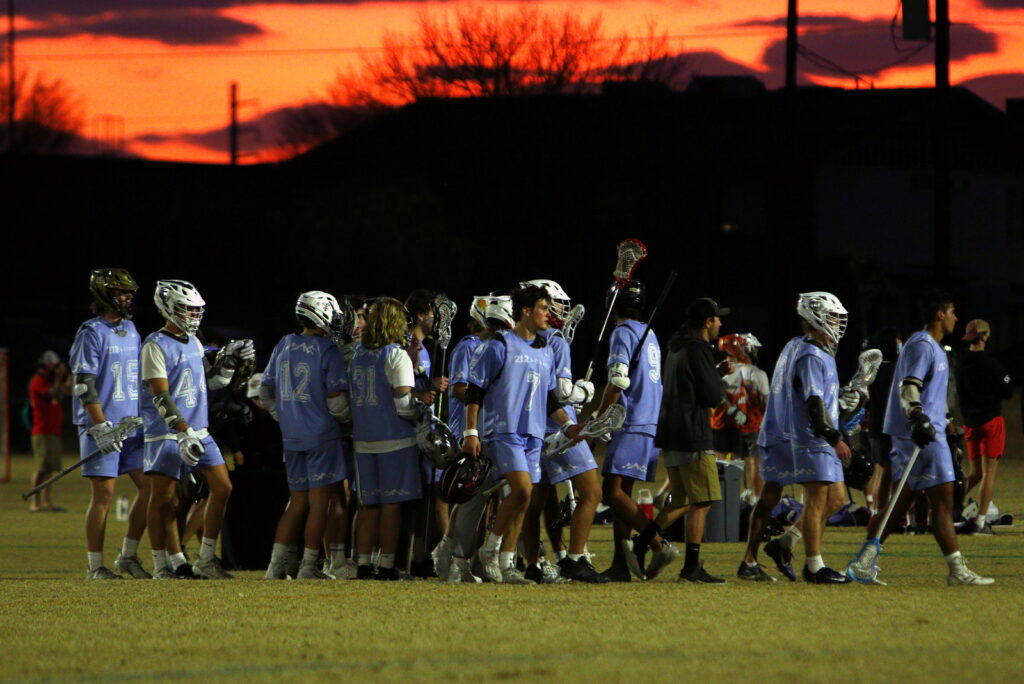 Dear Parents, Please find all relevant information regarding the Legends National Cup below.  Call or write anytime if you need me.  We're looking forward to seeing you all soon.  
---
DIVISIONS/SCHEDULE
The tournament schedule be released the week of the tournament. For travel purposes, teams should be prepared to play by 8 am both days. Games will end on Sunday by 3pm so please plan travel accordingly!
---
Gameday
Game time arrival: Dressed and ready to go 45 minutes before first game and 30 minutes before subsequent games when possible.
Bring nuts, granola, powerbars etc. for in between games (something easily digestible).  YOU MUST BRING YOUR OWN WATER DUE TO COVID RESTRICTIONS.
---
SATURDAY NIGHT TEAM DINNER
Saturday, Dec. 11

5:30pm (changed from 6:30pm)

Ranch 45 Local Provisions

512 Via De La Valle, Suite 102

Solana Beach, CA 92075

(858) 461-0092

 

(About 3 min. from Hilton Del Mar) 

They have a patio area reserved for us with heaters. They created a limited menu for the party (below).

 

 

Pan Seared Crab Cakes (GF)

Shaved Fennel Salad, Remoulade

$18 Wedge Salad

Brandt Beef Bacon, Cherry Tomatoes, Sourdough Croutons, Blue Cheese Dressing

$14 Seasonal 3 Cheese Plate

Caraway Seed Sourdough Flatbread, Honey Comb

$18 Soup Of The Day $11

SUPPER

Mushroom Risotto (V & GF)

portobello fries, shaved pecorino, fine herbs

$28 Fried Chicken Sandwich

Thai Slaw, Pickle, Spicy Mayo, Fries

$18 Brandt Burger

 

 

Shredded Lettuce, Tomato, Onion, Homemade Pickle, Fries

 

$16

 

BUTCHER'S SHOP SELECTION

Select 1 Protein, 2 Sides, and 1 Sauce

Brandt Choice Ribeye (10oz)

$35

Brandt Choice New York Strip (10oz)

$28

Brandt Beef Butchers Cut (10oz)

$24

Brandt Dry Aged Steak – Ask For Today's Selection

MP

Seasonal Vegetables Chino Farms Vegetables (+$5) Asparagus Sautéed Spinach Wild Rice Mashed Potatoes Fries

Chimichurri Red Wine Sauce Béarnaise
---
2021 ELITE DIVISION SCHEDULE
*Please download the Tourney Machine app.  It will be live 12/09.
---
TOURNAMENT WEBSITE
---
COACHES
---
UNIFORMS
Please bring your "212 Lacrosse" uniforms.   Colors are Carolina Blue and White.   New players will receive uniforms on site before first game.
---
· Players must understand the team is above the individual, we succeed together:
     "Talent wins games but teamwork and intelligence wins championships" 

        -Michael Jordan
· Players & Parents – No talking to officials.
· At each game players must line up bags in an orderly fashion. All belongings must remain in bags unless being used. Players, not Parents, are responsible for carrying their bags and are responsible for ensuring they have all their necessary equipment. Before you leave for games, be sure you have everything. Parents are not responsible for their player's equipment.
· Be respectful and courteous to others. Those who put on a 212 jersey represent our culture and must uphold a strong code of conduct. All players are to be good sportsmen and sportswomen and understand that it's a privilege to be in their position.
· Maintain a positive atmosphere in all circumstances. Encourage teammates and other 212 players and coaches. Players will always be positive to each other, congratulate each other when we succeed as a team and never place blame for team losses or mistakes. Be happy for your teammate when they do something well. Tell them they had a great game. NEVER belittle another player on this team or any other team. No matter the outcome, we win with class and we lose with class.
· At the end of each game we will always "get" our goalies, give the opposing team a cheer and look opposing players in the eyes and shake hands respectfully (helmets stay on, gloves off, line up goalie first). Players failure to conduct themselves in a respectful way on or off the field will have consequences.
· Following games, players are to clean up their belongings and any trash that may have accumulated throughout the game.
· During game play, every player must be focused and encouraging their teammates. All players must be in a line organized and ready to sub into the game. There is no sitting on the sideline or taking a knee, unless injured. Our bench is just at important as our players on the field.
· Do everything 100%. As coaches, we put our teams in the best possible position to have success. We fully expect each individual to submit themselves, regardless of the circumstance, to the best of their abilities.
· Play fast, share the ball, HAVE FUN and RESPECT THE GAME.
· Be a good teammate – we are here for each other and we expect your full commitment EVERYDAY. Thank you.