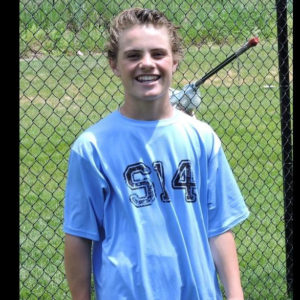 Dylan Bauer – (John's Hopkins University Commit)
For over a decade, my family has been an integral part of Mike's 212 lacrosse program since its inception in Park City. This program was established to address a void in the club experience here in Utah. Despite previous fleeting attempts by other organizations, 212 has remained a steadfast presence, catering to the youth players of Utah. The scarcity of coaches possessing Mike's credentials and connections in this region makes his continued commitment to the program all the more fortunate.
Having personally coached at the youth level for a decade and played a substantial role in overseeing the boys' program for nearly as long, I often find myself fielding inquiries about lacrosse clubs. Particularly, parents seek guidance on navigating the sport amidst the plethora of expensive options available today. While I don't possess all-encompassing answers, I believe a crucial starting point lies in distinguishing between mere game playing and comprehensive training. The summer training sessions hosted in Park City have undeniably facilitated my son's development of skills and field awareness that extend beyond the scope of spring ball. A testament to the efficacy of this training emerged in last night's High School State Semi-Final game, which showcased approximately 10 players who had dedicated significant time to summer training under Mike's guidance. These individuals assumed starting positions and often comprised the core of their respective teams. When juxtaposed with the costs associated with participating in a three-day tournament with any other club, the value of Mike's training becomes evident.
Moreover, Mike has played an invaluable role in my son's pursuit of a college lacrosse career. He has consistently advocated for Dylan and has adeptly mediated with interested schools. His familiarity with numerous prominent Division I coaches, despite our location in Utah, speaks volumes about his network.
In an era where many national club coaches strive to secure college placements for a multitude of players, it is reassuring to have a local coach who dedicates his attention to a select few – a mere half dozen kids at a time.
Beyond his on-field focus, Mike's commitment to broader issues has garnered my admiration for years. His efforts to shed light on health challenges faced by former players serve as a poignant reminder that lacrosse transcends the confines of a mere game.
The foundation established within the 212 program continues to yield benefits for my son as he progresses in his lacrosse journey.
Sincerely,
Greg Bauer