Monday Night – JUNE 18 – 7:30 PM – Team Get Together – Garfinkel's Restaurant Outdoor Deck
Not mandatory, but we'd love to see you!
30 seats on the deck reserved for 212.

536 E Lionshead Cir, Vail, CO 81657

Directions – Click Here
---
PLAYING FIELDS
Boys High School

Eagle Vail Field 5

Eagle Vail Field 6 (MEET 1 HOUR BEFORE GAME ONE  ADJACENT TO FIELD 6)
---
SCHEDULE & GAME TIME ARRIVAL
PRE-GAME
One hour arrival dressed and ready to go for game 1 and 45 minutes for all subsequent games when possible.
TOURNAMENT SCHEDULE/MOBILE APP
Mobile App: (Free)
Parents, players, and coaches, please download our mobile tournament app for live scores, schedule updates, field locations, news…To download the Vail Lacrosse mobile app please go here for Apple devices and here for Android devices
212 TEAMS:
HS Boys – HS Elite Division
TEAM HOTEL (OPTIONAL)
Not mandatory to stay at team hotel
First come first serve
Arrive June 17, check out June 20
---
 COACHES
---
UNIFORMS
New players will be issued uniforms 1 hour prior to the first game.  Current players should bring their "212 Select"  uniform.
BOYS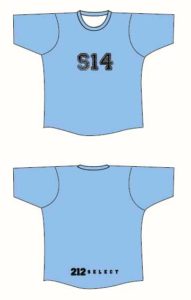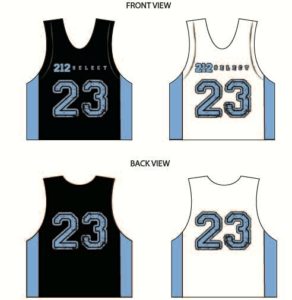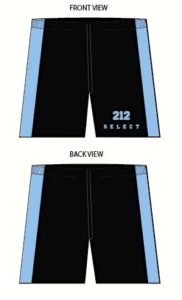 ---
212 EXPECTATIONS
Players must understand the team is above the individual, we succeed together:
"Talent wins games but teamwork and intelligence wins championships"
-Michael Jordan
THE VAIL TOURNAMENT IS DEDICATED TO GRAHAM HARDEN.  GAME ON.
Please arrive dressed and ready to go 1 hour before the first tournament game and 30 minutes before subsequent games when possible.
·      Players & Parents – No talking to officials.
·      At each game players must line up bags in an orderly fashion. All belongings must remain in bags unless being used. Players, not Parents, are responsible for carrying their bags and are responsible for ensuring they have all their necessary equipment.  Before you leave for games,  be sure you have everything.  Parents are not responsible for their player's equipment.
·      Be respectful and courteous to others.  Those who put on a 212 jersey represent our culture and must uphold a strong code of conduct.  All players are to be good sportsmen and sports women and understand that it's a privilege to be in their position.
·      Maintain a positive atmosphere in all circumstances.  Encourage teammates and other 212 players and coaches.  Players will always be positive to each other, congratulate each other when we succeed as a team and never place blame for team losses or mistakes.  Be happy for your teammate when they do something well. Tell them they had a great game.  NEVER belittle another player on this team or any other team. No matter the outcome, we win with class and we lose with class.
·      At the end of each game we will always "get" our goalies, give the opposing team a cheer and look opposing players in the eyes and shake hands respectfully (helmets stay on, gloves off, line up goalie first). Players failure to conduct themselves in a respectful way on or off the field will have consequences.
·      Following games, players are to clean up their belongings and any trash that may have accumulated throughout the game.
·      During game play, every player must be focused and encouraging their teammates.  All players must be in a line organized and ready to sub into the game. There is no sitting on the sideline or taking a knee, unless injured.  Our bench is just at important as our players on the field.
·      Do everything 100%. As coaches, we put our teams in the best possible position to have success.  We fully expect each individual to submit themselves, regardless of the circumstance, to the best of their abilities.
·      Play fast, share the ball, HAVE FUN and RESPECT THE GAME.  
·     Be a good teammate – we are here for each other and we expect your full commitment EVERYDAY.  Thank you.